Get shiny with Aluma Brite Aluminum Cleaner
our top 5 picks
A few months back I got involved in helping a friend restore an old trailer. So two total noobs started creating a shiny brand-new look for the old trailer. When we moved the trailer into the yard, I was sad to see how dirty it was. It had been sitting outside for years, and it looked like it never got any attention. I started looking around for a good aluminum cleaner and found that there were many different options out there. Some were really expensive, but others were very affordable. After doing some research, I decided to try Aluma Brite Aluminum Cleaner because it seemed to be a good product at an affordable price.
So, if you don't know what the best aluminum cleaner is out there, then I am going to share my experience and guide you.
Table of Contents
Aluminum is one of the most commonly used metals because of its lightweight and high strength. It can be used on aluminum boats, car bumpers, bicycle frames, and so much more. But just like everything else, it gets dirty and needs to be cleaned.
What is Aluma Brite?
Aluma Brite is an effective way to clean your aluminum surfaces. It's especially useful for removing tough stains, oxidation, and discoloration from aluminum surfaces. It's a powerful acid-based formula that can penetrate deep into the surface of the aluminum to dissolve and remove dirt, grime, and other contaminants. This product is specifically formulated to be safe for use on various types of aluminum surfaces, including boats, trailers, wheels, and more. With Aluma Brite, you can restore your aluminum surfaces to their original shine and make them look new again.

Pros:
Easily cleans aluminum surfaces without scrubbing or special tools.
Removes oxidation, dirt, and grime from aluminum surfaces.
The product is affordable compared to other aluminum cleaning products, making it a cost-effective option.
Cons:
The product leaves behind a residue on the surface of aluminum surfaces, so it's important to clean up after use.
It can also turn stainless steel into purple or black if you're not careful with application.
Acid-based cleaners can cause harm if not used correctly. To avoid any accidents, wear protective gear and follow the instructions carefully.
Who needs Aluma Brite cleaner?
Aluma Brite Aluminum Cleaner can be useful for a wide variety of people and industries. Here are some examples of who may benefit from using this product:
Boat owners: Aluma Brite is particularly popular among boat owners who want to keep their aluminum hulls looking clean and shiny.
RV owners: Those who own RVs with aluminum exteriors can use Aluma Brite to maintain the appearance of their vehicle.
Industrial equipment owners: Aluma Brite is also commonly used to clean and brighten aluminum surfaces on industrial equipment, such as tanks, pipes, and machinery.
Homeowners: If you have aluminum siding, gutters, or other outdoor aluminum fixtures, Aluma Brite can help remove dirt, grime, and oxidation buildup to restore their shine.
Automotive enthusiasts: Aluma Brite can be used to clean and brighten aluminum wheels, engine parts, and other automotive components.
The Aluma Brite Aluminum Cleaner is ideal for those with aluminum surfaces that need cleaning or restoration. Cleaning aluminum surfaces with this product is easy, and it removes dirt, grime, and oxidation effectively.
Where to buy Aluma Brite?
Aluma bright aluminum cleaner can be bought from specialized chemical stores, boat and maintenance stores, and local hardware shops. Fortunately, we found the best aluma bright aluminum cleaner with good deals on Amazon delivered to us.
There are many kinds of cleaners, but this one is different because it can remove stains from the surface of aluminum, making it look brighter and shinier. These are the best aluminum cleaner for shiny surfaces:
1. BOSH CHEMICAL Aluma Bright Aluminum Cleaner and Brightener
Aluma Bright from BOSH CHEMICAL is a good cleaner and brightener for aluminum. It is very effective at removing oil, grease, and grime from the surface of the aluminum. I tried this cleaner on a piece of aluminum that had accumulated a lot of grease and dirt and I was very pleased with the results. The color of the aluminum didn't change at all and it cleaned off the dirt and grease quite well. I did notice that this cleaner seemed to leave a slight film on the surface of the aluminum, but I don't think it will affect the durability of the aluminum. I have used this cleaner on other types of metal (steel, copper, brass) and it didn't seem to damage those metals.
This cleaner is very easy to use and comes in a concentrated form that makes 2 gallons of solution. This means you won't need to buy any additional cleaners after this one.
I recommend using Aluma bright on a regular basis to keep your aluminum looking good.
2. AlumaNEW Aluminum Cleaner & Brightener
When it comes to cleaning aluminum surfaces, there are several different methods available, and most of them take hours or even days to complete. Some are incredibly toxic, others are highly expensive.
The AlumaNew Aluminum Cleaner & Brightener is a fast, easy, and safe way of cleaning and brightening aluminum and metal surfaces. And the best part about it is that it's completely safe, and won't damage the surface you're cleaning. It contains a combination of sodium hydroxide and citric acid and is a highly concentrated cleaner that will remove oxidation, stains, and discoloration from the surface.
The concentrate is safe to use on most aluminum surfaces, machinery, parts, trucks, trailers, and pontoon boats. Because it's concentrated, it's not very messy, and it doesn't require rinsing. You simply pour it on, rub it on the surface, and rinse it with water. It takes just a few minutes to do the job, and it's effective in removing rust and dirt, as well as removing road salt corrosion on the surface. You can use it on anything that needs to be cleaned, including metal parts, utensils, machinery, vehicles, and trucks.
My favorite feature of this product is that it contains corrosion inhibitors. Why is this important? Apparently, there is some active ingredient that protects the aluminum from future oxidation and corrosion.
3. STAR BRITE Ultimate Aluminum Cleaner & Restorer
STAR BRITE Ultimate Aluminum Cleaner & Restorer is definitely worth trying out. It can be used to clean different surfaces and boats.
When it comes to protecting your boat, nothing beats using a product specifically made for that purpose. I have seen many products available that promise to protect and restore aluminum. But after testing them, only one stood out and that was Star Brite. It is designed to specifically clean and restore aluminum. I love that it's biodegradable and doesn't harm the environment. It's also very powerful and removes stains from any type of boat, pontoons kayaks, and even trailer.
I was really surprised that this product could work so well. However, what I don't like about this product is that it eliminates toxic fumes. In fact, it's recommended to take protective gloves and gloves and spray it in a well-ventilated area.
4. Aluma-Kleen Aluminum Cleaner
Aluma-Kleen Aluminum Cleaner is an effective way to clean aluminum and other metals. It's also biodegradable and non-aerosol, so it doesn't leave a bad smell or mess behind. The formula removes oxidation, stains, and discoloration from aluminum and metals. It's easy to use, quick to clean, and safe for your environment.
When cleaning aluminum boats, especially if they are very oxidized, a cleaner is needed that can penetrate and reach deep into the pores of the metal. Aluma-Kleen Aluminum Cleaner is designed specifically for this purpose. It penetrates the pores of the metal and dissolves the corrosion-causing elements in the aluminum. It is also extremely mild and safe. It does not contain any of the dangerous ingredients found in most other aluminum cleaners.
However, it isn't as powerful as other cleaners. For stubborn stains, it may be necessary to apply multiple times.
5. Toon-Brite B1000 Aluminum Cleaner

This is a fantastic aluminum cleaner that you can use to clean your boat, trailer, or whatever else you want to clean. Use this to clean your boat and you won't have to worry about scratching or ruining any of the surfaces on your boat.
It has a great formula that is sure to clean your boat without leaving any residue behind. It is also a biodegradable product, so you don't need to worry about the environment.
You might have noticed that I didn't say much about the Toon-Brite Aluminum Boat Cleaner. That's because this product is really versatile and can be used on almost anything that needs to be cleaned. I've personally used this on my trailer and it works just as well as it does on boats.
How to Use Aluma Brite?
Aluma Brite is a great cleaner for aluminum surfaces. The solution will dissolve aluminum oxide and remove rust and corrosion. It can be used on a variety of aluminum surfaces, including boats, RVs, and industrial equipment. It will not harm paint or plastic, but it is important to avoid getting cleaner on your skin or clothing.
Safety Measures First
Aluma Brite Aluminum Cleaner is a safe, effective product. Always read the instructions carefully and follow all directions. If you are using this product for the first time, use caution and always wear protective gloves and eyewear.
To apply the aluminum cleaner, follow these steps:
Ensure that you wear protective gloves and eyewear.
Dilute Aluma Brite by mixing one part cleaner with three parts water.
Apply the solution to the aluminum surface using a brush or sprayer.
Allow the solution to sit on the surface for 5-10 minutes.
Rinse the aluminum thoroughly with water.
For the best results, repeat the process until the aluminum is completely clean and shiny.
Dry the aluminum with a clean towel or cloth.
It's important to note that the dilution ratio and the amount of time you leave the cleaner on the surface may vary depending on the condition of the aluminum and the level of dirt or oxidation. Be sure to follow the instructions on the Aluma Brite bottle and adjust the application process as needed to achieve the desired results.
How should you select an aluminum cleaner?
Effectiveness
Aluminum cleaners can be found in a variety of forms, including sprays, foams, and liquids. Some aluminum cleaners are more effective than others, so it's important to find the right one for your needs.
Safety
Some aluminum cleaners contain chemicals and other ingredients that may be harmful to you or your family, so read the labels and follow the instructions carefully.
Compatibility
Aluminum cleaners come in different types and formulations. They can be used on different types of aluminum, including polished, anodized, and coated aluminum. For best results, the cleaner should be compatible with your aluminum surface and should be applied according to the manufacturer's directions.
Easy to use
It should be easy to apply and use, and it should not require any special tools or equipment.
Value
Ensure you're getting good value for your money by considering the price and quantity of the cleaner.
By considering these features, you can choose an aluminum cleaner that is effective, safe, and easy to use for your specific cleaning needs.
Value
Aluma brite before and after
Aluminum can become dirty over time, and there are many ways to clean it. You can also use a non-abrasive cleaner to avoid scratching the surface. Some people prefer using a natural product like vinegar or lemon juice to clean aluminum while others prefer the more commercial options. Whichever method you choose, do your research and make sure that you're doing the right thing for your project.
Conclusion
Finally, we cleaned our trailer! We had to do some heavy-duty cleaning to get rid of all the junk that was inside. This was our first time using an aluma brite aluminum cleaner. I am really happy with how well it worked, and I highly recommend using it for your next restoration cleaning project. Aluminum cleaner is the easiest way to keep aluminum shiny and free of fingerprints, scratches, stains, and rust.
If you're wondering which aluminum cleaner is the best, we tested two different brands and found that they both work well. We recommend using the BOSH Chemical product because it's affordable, and leaves the surface shiny. Furthermore, Star Brite, which had the best reviews, was chosen because it was more powerful.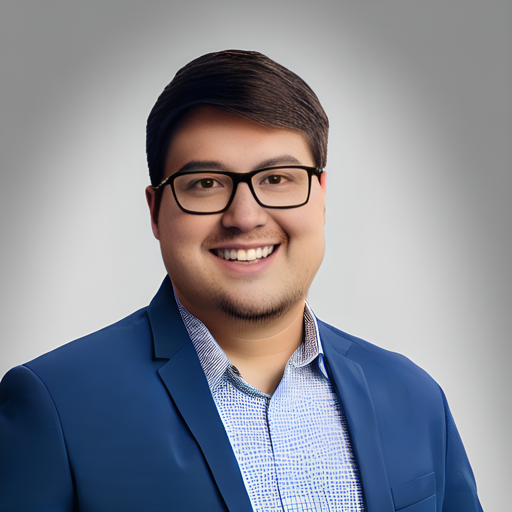 Hi there, I'm Alex
 I am a convinced gadget nerd, home improvement guy, and foodie who loves reading books, watching movies, playing games, and traveling. I started Top Review Expert as a passion because I like to find useful things for myself and my family.